Neighbourhood
Kitsilano, colloquially knows as "Kits" is one of Vancouver's premiere Neighbourhoods and is located on the city's west side. It is bordered to the North by two beaches, Kitsilano and Jericho beach and is home to two distinct commercial areas. The first located along Broadway between Larch and Blenheim streets, only steps from Avalon Guest Suite, while the other is along 4th Ave between Balsam and Burrard streets.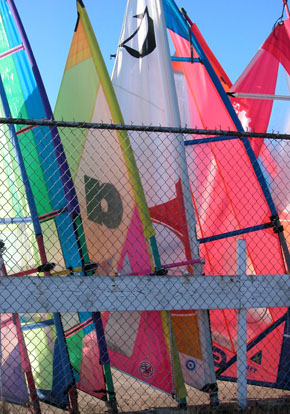 Kitsilano is a great neighbourhood to explore on foot, with its many wonderful shops and restaurants as well as parks, and if you wish to explore beyond the neighbourhood, Avalon Guest Suite is located within steps of direct bus links to downtown.
A vibrant and family friendly neighbourhood, Kits offers lots of activities, including swimming in Canada's longest outdoor pool, kayaking, sailing, golfing, tennis (there are many free public tennis courts), beach volleyball, cycling, walking and many more. There is even an off-leash "dog beach" if you are planning on traveling with your canine companion.
Kitsilano's leafy streets are home to many young families as well as many of Vancouver's famous residents, such as Trevor Linden (hockey player), David Suzuki (environmentalist), Brent Butt (comedian), Jason Priestley (actor), Joshua Jackson (actor) and many others.
Relax on the beach, enjoy a gourmet meal, or sip your coffee on an outdoor patio while watching the world go by. No matter how you like to spend your time, Kitsilano is the place to do it!